freed wrote:

Gun wrote:Their "horse stopping lebrels" perhaps like this-

This one looks stunning. Although I guess you need a lot of them to stop a horse.
Not really. In fact there would be no point in having more than two as they'd just get in eachother's way otherwise and have no where to hold, and I'd expect one good example to singlehandedly be able to catch a horse.
Size isn't everything, in fact it seems the bigger the prey animal the less big a dog can afford to be. Bull catching dogs are smaller again. While boar dogs can afford to be a lot larger, and the biggest dogs of all it seems were used to catch men, often being over 150 lbs. A horse is somewhere between a deer and bull on the scale of things, and unsurprisingly somewhere between the dogs suited to catching those animals is where you'll find a good horse tackling dog.
Keep in mind the dog I posted is not actually a horse tackling dog nor recently descended from any such dog, it's just my perception that it's of the right type and build. Realistically it's no doubt a lot MORE impressive than the average horse catching dog from the past. There was no need for them to be that beautiful. These are dogs in australia which do recently descend down from feral horse catching dogs largely unchanged-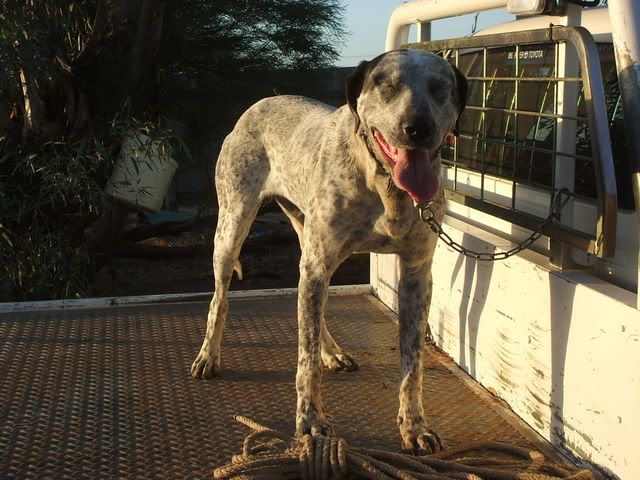 These are boar catching dogs, but their recent ancestors were horse catching dogs and the same animal, so I actually suspect these dogs are probably most like what horse catching dogs would have been like. Be it those of the conquistadors or the romans or in the civil war or whatever.